If you are looking to equip your quad with a reliable return to home function or autonomous flight modes, you are going to want to get stuck in to INAV.
I had been wanting to build an INAV quad for quite a while and lately I finally found the time to build myself the medium to long range rig that I had been planning in my head for months.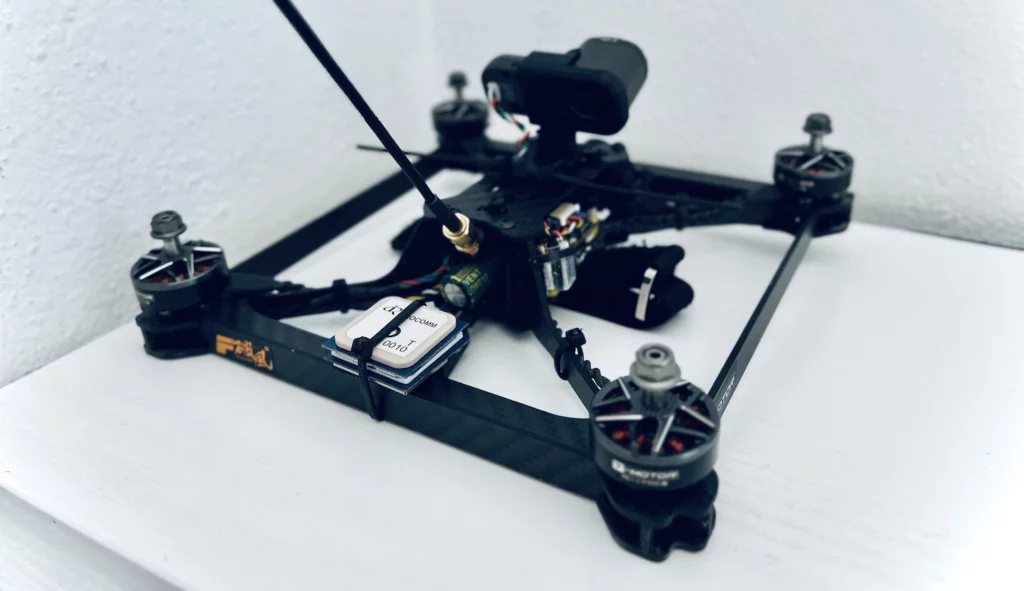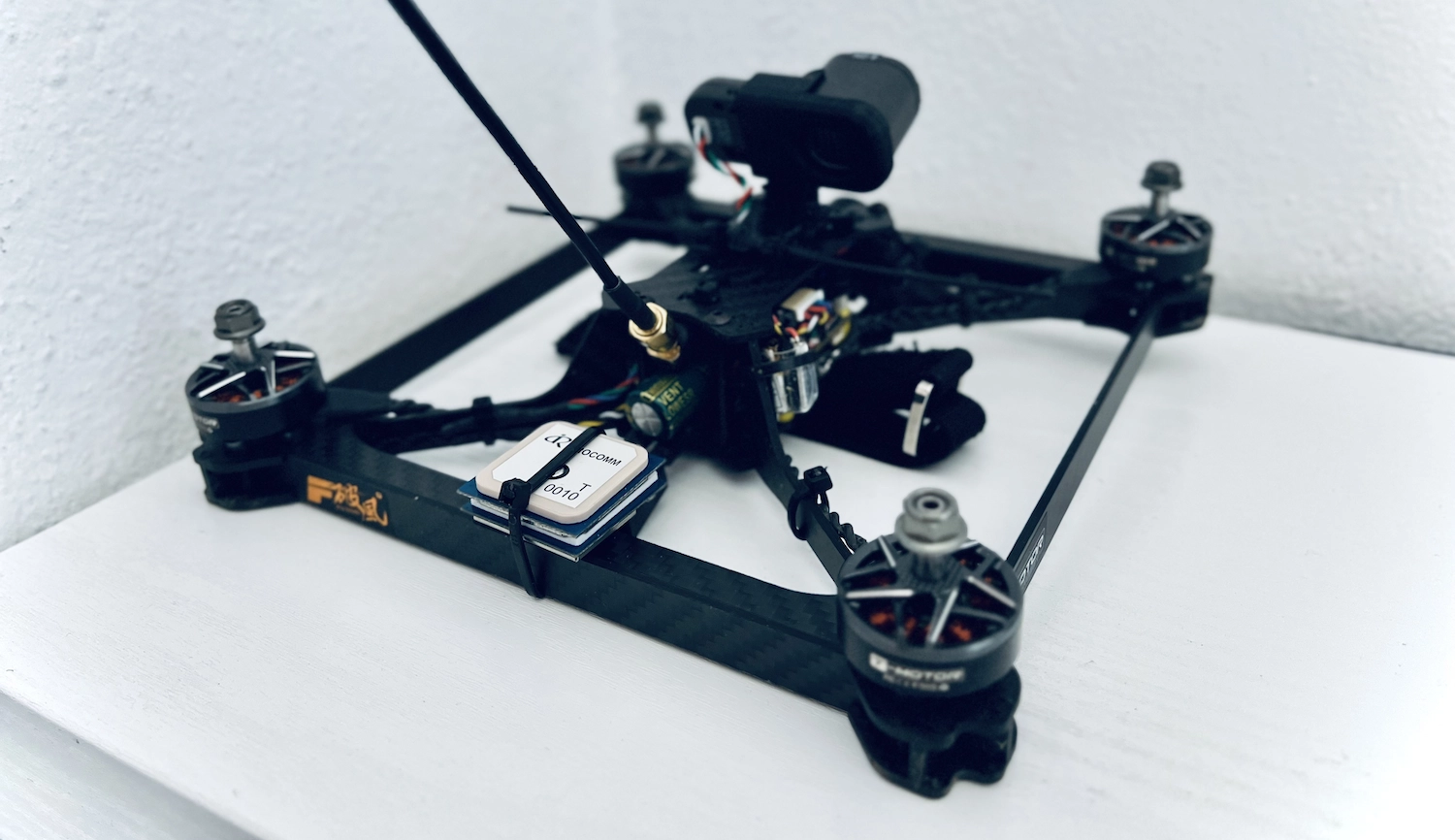 Is INAV Worth It?
After several more months tweaking and testing my build whilst running Betaflight, I decided it was time to get out of my comfort zone.
There was one thing that shocked me about INAV.
No, it wasn't the fancy return to home or way point missions. I have been there before with ArduPilot.
I was amazed at how well INAV performed out of the box, even on stock settings! The quad felt very smooth and responsive!
Ok so I am far from being an expert pilot and I am certainly no racer, so perhaps I am not the right person to advise on the flight performance.
Plus a little tuning is needed still, there was a little propwash and the rates were naturally a little slow. However it is generally necessary to fine tune any new quad, no matter the choice of firmware.
However I can say that for the casual pilot who may want to switch from Betaflight to INAV because of the extra capabilities that INAV has, but who may be concerned about a difference in performance…
Don't be.
Take the plunge. Give INAV a go. If your experience is anything like mine, you certainly won't regret it!
Sold? Ok great! Let's get on with getting INAV installed on your multirotor!
What is INAV for Drones?
INAV is an open-source firmware for flight controllers used in multirotor and fixed-wing aircraft, developed by Pawel Spychalski and the INAV team.
It is a fork of another open-source project known as Cleanflight, which itself was forked from Baseflight, and that forked from one of the granddaddies of the multirotor world, MultiWii.
What is interesting is that Betaflight was also forked from Cleanflight.
So Cleanflight effectively evolved into two new projects.
Betaflight pushed the development of the flight performance of the quad, targeting racers and freestyle pilots.
Where INAV focused on developing features of autonomous flight modes and mission planning.
Not forgetting that INAV also has huge support for fixed wing, although that is not so relevant here 🙂
INAV Firmware & INAV Configurator
There are two main parts that make up INAV:
The configurator – the application that runs on your computer, which is used to configure all of your INAV settings.
The firmware – the actual INAV software that runs on the flight controller of your drone.
Those of you who already have Betaflight experience will be very much at home with the INAV configurator, as Betaflight and INAV basically come from the same origin and therefore the configurators for each are quite similar.
INAV Configurator
You will need a computer to run the configurator and a means to connect the flight controller, usually just a spare USB port.
Almost any PC running Windows or Linux, or a Mac with Mac OS will run the configurator no problem.
It is also possible to configure INAV entirely from a mobile phone! However for this you will need the SpeedyBee App and compatible flight controller.
INAV Firmware
In order to run the INAV firmware on your quad, you will need a compatible flight controller.
It is important to mention that although INAV and Betaflight come from the same origins and have very similar configurator apps, not all Betaflight flight controllers support INAV.
When choosing a flight controller, ensure that it supports INAV before buying!
The best place to check compatibility is here on the official GitHub pages.
If you have not yet purchased a flight controller for INAV, you can check ou the best options for INAV compatible flight controllers.
How do I Install INAV?
In order to install INAV, you should first install the INAV configurator, which is available on Windows, Linux or Mac.
Check out the full INAV installation guide here for details on how to install INAV configurator and the INAV firmware.
You will also need an INAV compatible flight controller. If you don't yet have an INAV compatible flight controller, here are my recommendations…
What Is a Good Flight Controller for INAV?
If you want to build an INAV quad, there are a number of options. Currently the best flight controller for INAV is the SpeedyBee F7 V3.
That is of course only my opinion.
Matek also produce some good quality INAV compatible flight controllers that you may be interested in, such as the Matek F722.
Holybro are another reputable company producing good quality INAV flight controllers, such as the Kakute H7 V2.
All of these options could certainly be categorised as good INAV flight controllers.
Why SpeedyBee?
The reason I chose the SpeedyBee F7 V3 for my latest build was due to some of its unique features.
It is very useful being able to use the SpeedyBee app to change all settings out in the field without a laptop.
This functionality is especially useful for those wishing to do long range, who need to check specifics about satellites and edit waypoints etc etc.
I also really liked that they put 4x LEDs on the PCB, which can be used to indicate the remaining battery capacity.
Anything that adds an extra layer of failsafe is a bonus, especially when flying long range.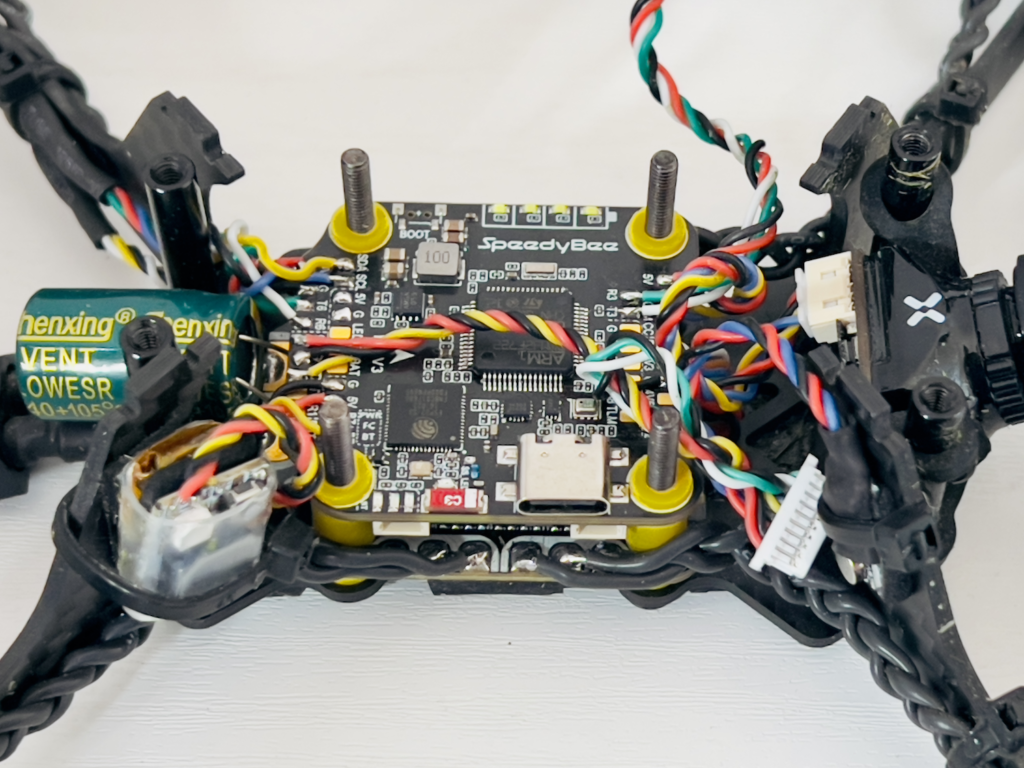 Which is Better INAV or Betaflight?
Betaflight and INAV are two of the most popular firmware choices for your drone flight controller.
While both solutions have their strengths and weaknesses, the choice between Betaflight and INAV ultimately depends on your specific needs and preferences.
Betaflight is primarily focused on high-performance acrobatic flying and racing, and it has a wide range of features and options for advanced tuning and customization.
It also has a strong community and a lot of support available online. However it lacks the features necessary for autonomous flight and it may not be as well-suited for long-range flights, something that INAV excels in.
INAV focuses more on autonomous flight modes and boasts one of the best return to home functions in the business. It also has fantastic support for fixed wing platforms as well as multirotors.
It has built-in GPS navigation features and supports a range of flight modes, including altitude hold and loiter.
It does however lack some of the finer granular control possible in Betaflight, which can be used for optimizing flight performance.
Ultimately, the choice between Betaflight and INAV will depend on your specific needs and goals for your aircraft.
If you're primarily interested in racing or advanced acrobatics, Betaflight may be the better choice. If you're more interested in stable and precise flight for long range missions, INAV may be a better fit.
My advice to anyone trying to choose between INAV and Betaflight would be to choose a flight controller that is compatible with both firmwares.
In general if you pick a flight controller that is compatible with INAV, it will most likely be compatible with Betaflight too. So perhaps consider one of these options.
In this case, you can try out both INAV and Betaflight!
Which is Better INAV or ArduPilot?
Both INAV and Ardupilot are widely used open-source software platforms for controlling autonomous multirotors and fixed-wing aircraft.
Each platform has its own advantages and disadvantages, and the selection between INAV and Ardupilot depends on your individual requirements and preferences.
INAV is designed primarily for stable and precise flight for multirotors or fixed-wing aircraft. It has built-in GPS navigation features and supports a range of flight modes, including altitude hold and return-to-home (RTH).
INAV may be easier to set up and configure than ArduPilot, but it may not be as customizable or optimized for complex missions. It is also compatible with flight controllers that support Betaflight.
Ardupilot, on the other hand, is a more versatile and feature-rich platform that supports a wide range of aircraft types and mission profiles.
It has built-in support for advanced features such as obstacle avoidance, follow-me mode, and autonomous mission planning. Ardupilot may be more difficult to set up and configure than INAV, but it offers a high level of customization and flexibility.
Ultimately, the choice between INAV and Ardupilot will depend on your specific needs and goals for your aircraft.
Due to the similarities between INAV and Betaflight, INAV will certainly be a better fit if you have experience with Betaflight.
If you require advanced features or customization options for complex missions, Ardupilot may be the better choice.
Do you Need GPS for INAV?
INAV does not require a GPS. Neither fixed wing nor multirotor require a GPS for basic flight.
It only needs a GPS module for certain advanced flight modes that rely on GPS data, such as waypoint navigation, return-to-home, and position hold.
INAV can still fly without GPS, but it will not be able to perform these functions that require location and altitude information.
For more information on which sensors are required and which are optional, see this article.
Do you Need a Magnetometer for INAV?
A magnetometer, also known as a compass, is an optional sensor for INAV and is not required for basic flight.
Fixed-wing airplanes do not need it at all, and multirotor drones only require it for advanced navigation modes such as PosHold, Return to Home, and other similar functions that rely on magnetic field information.
For multirotor drones, the magnetometer is necessary for navigation modes like waypoints, position hold, and return to home.
Other vehicles such as boats and rovers also require a magnetometer for similar navigation modes that depend on magnetic field information.
For more information on which sensors are required and which are optional, see this article.
How do I Enable GPS in INAV?
To enable GPS in INAV, simply follow these steps:
Connect the GPS module to the flight controller: Connect the GPS module to the flight controller using a free UART port. See your specific flight controller for information on which solder pads or connects to use.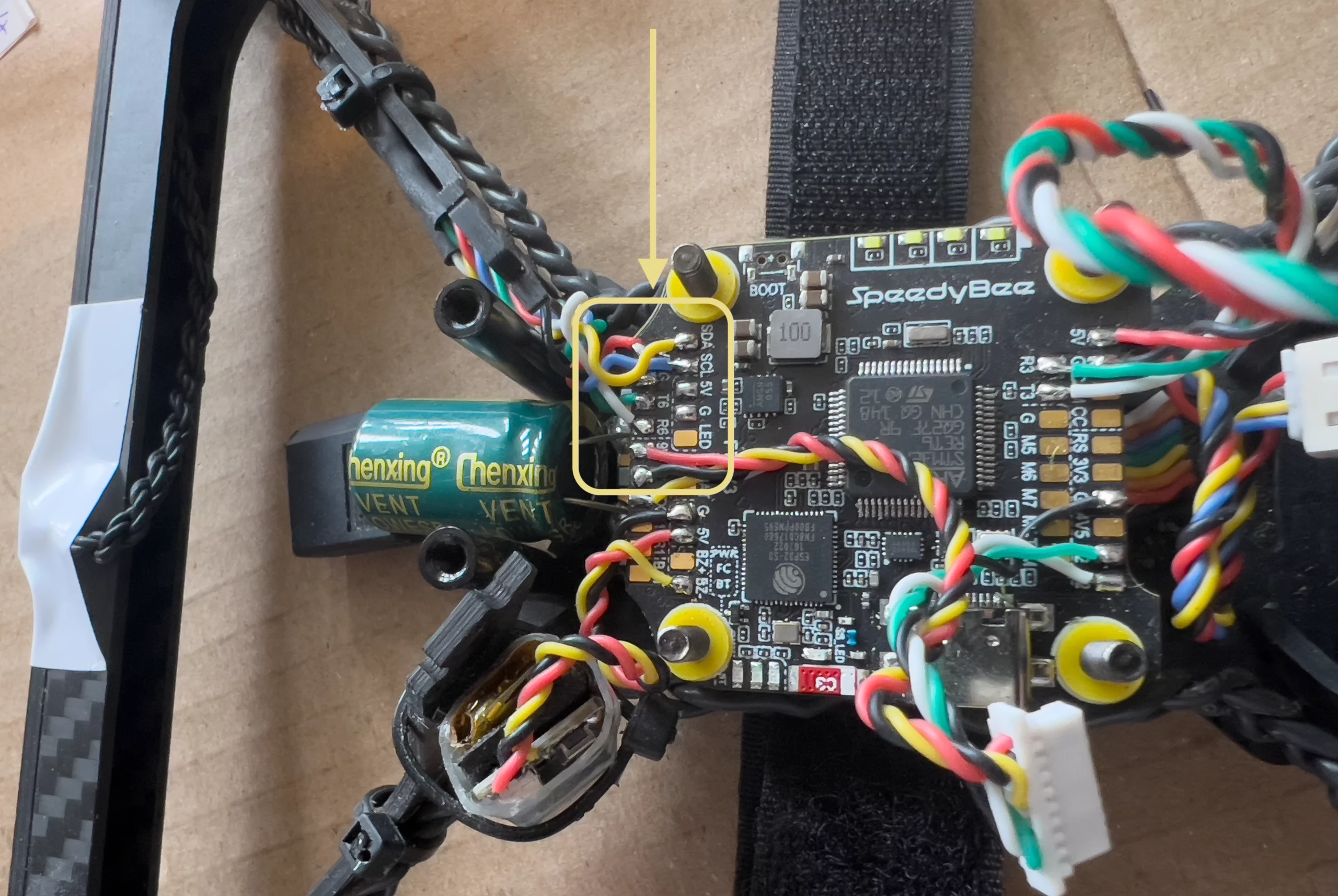 Configure the flight controller: In the INAV Configurator software, go to the Ports tab and select the port where the GPS module is connected. Select the appropriate baud rate for your GPS module and then save the settings.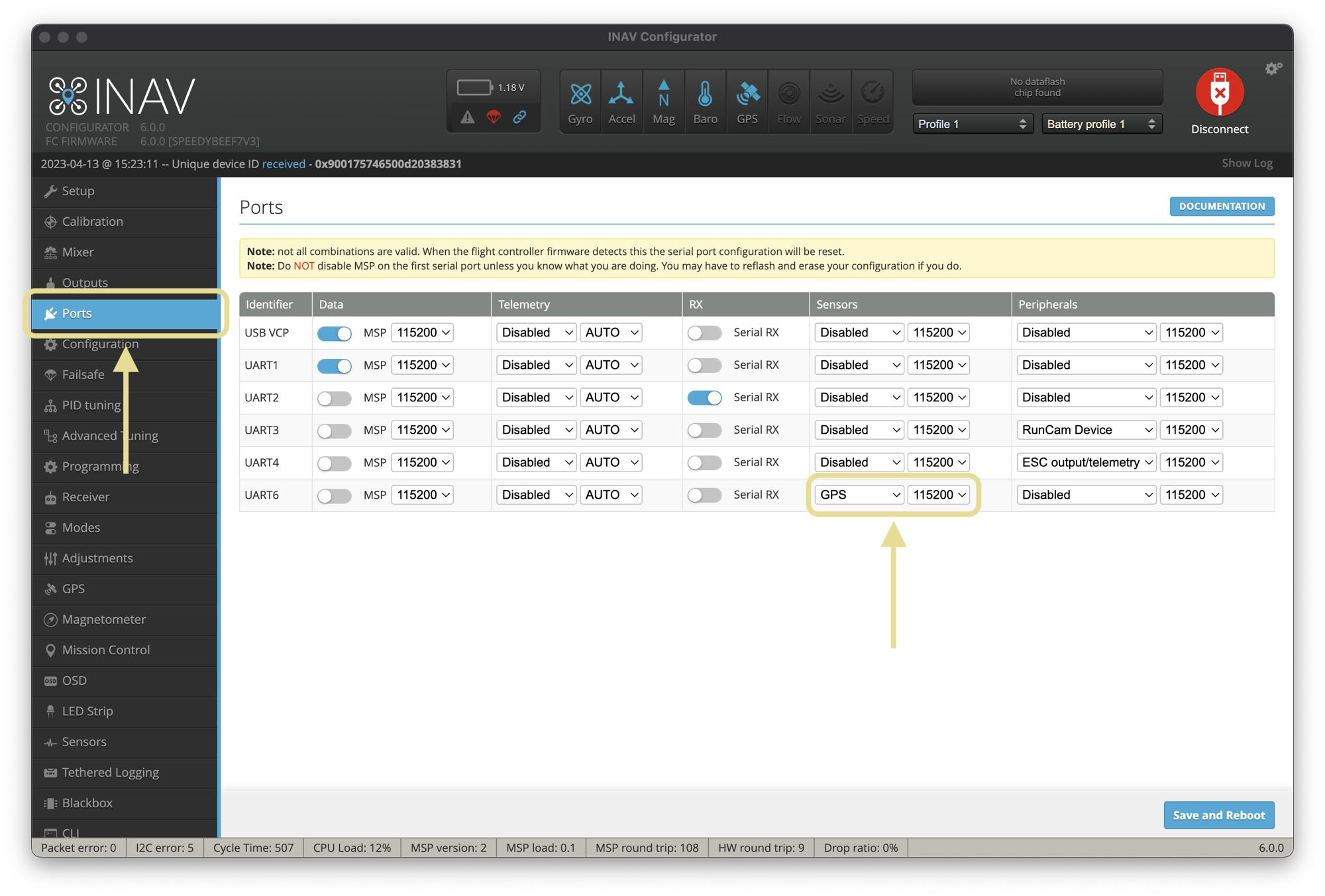 Set the magnetometer direction: If your magnetometer (on the GPS module) is not facing forward, you will need to compensate the direction that it is facing. Go to the Magnetometer tab and set the direction that it is facing. You can fine tune the exact angle using the sliders if necessary.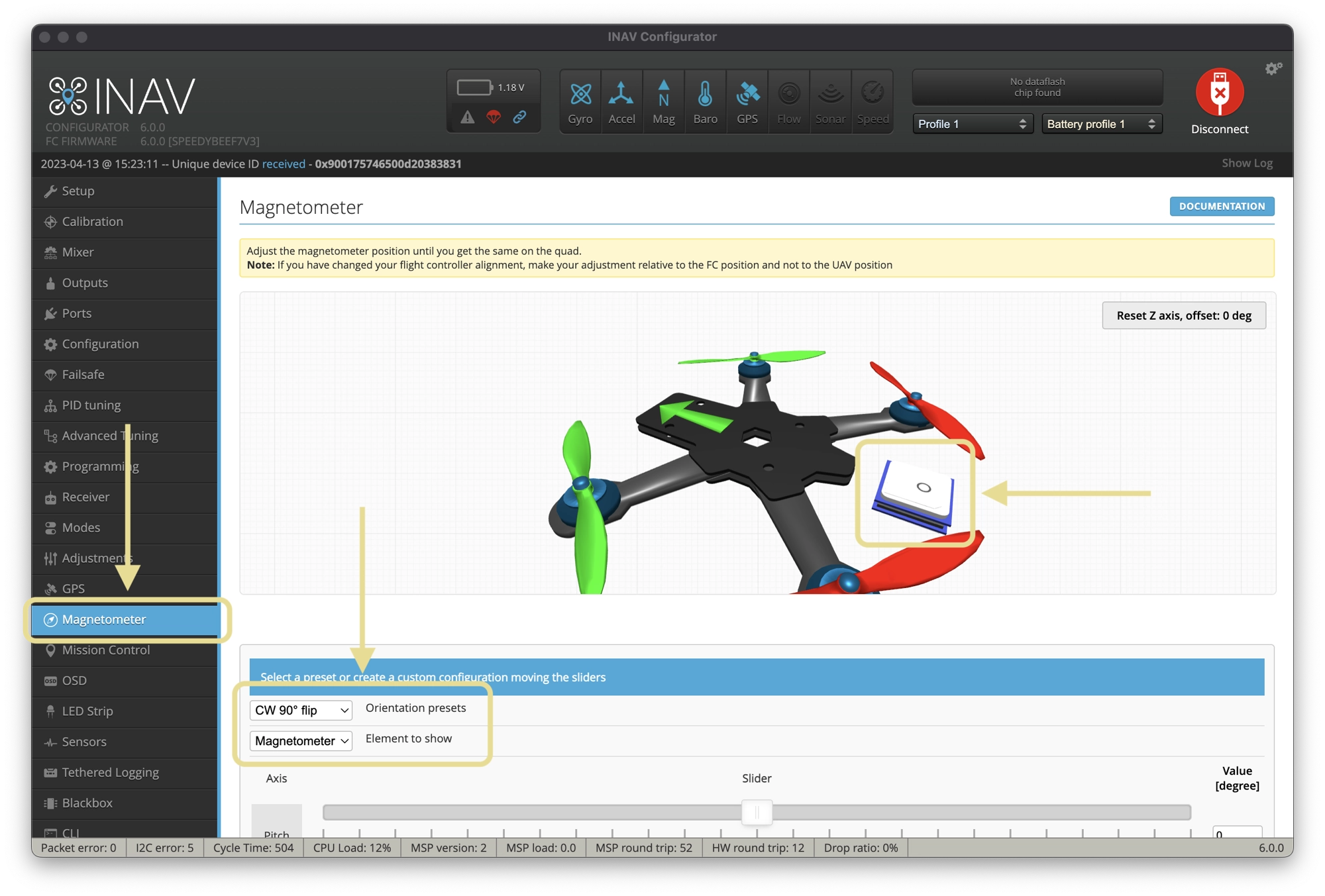 Ensure that the compass is calibrated: If you are using a magnetometer, you will need to calibrate using the calibration process. Follow the on-screen instructions to complete the calibration process.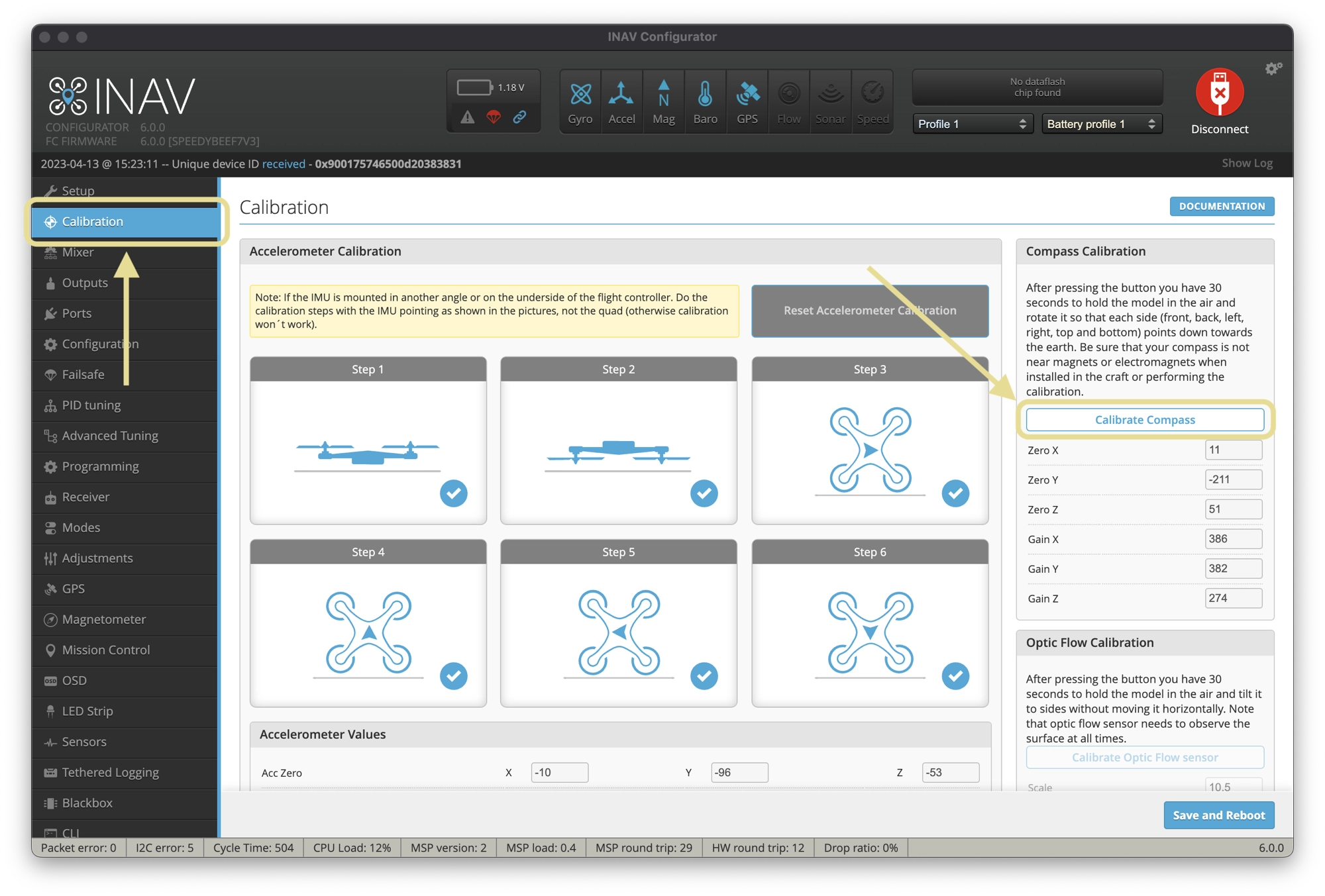 Configure the GPS: In the INAV Configurator software, go to the GPS tab and make sure that the GPS is enabled. Then, select the appropriate settings for your GPS module, such as baud rate, update rate, and GPS type. Save the settings.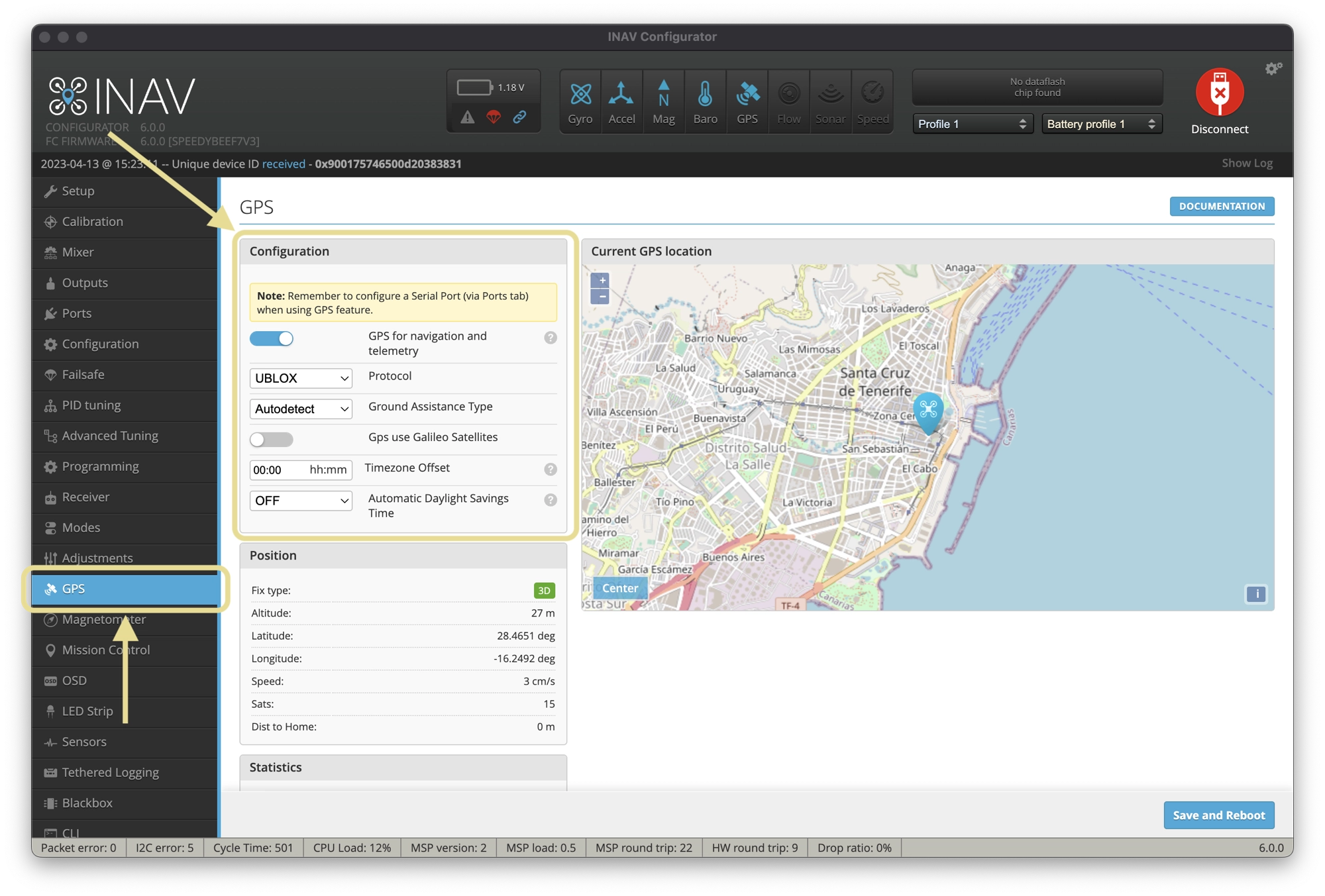 Test the GPS: Once you have configured the GPS module and calibrated the magnetometer (if applicable), you can test the GPS by going to the GPS tab. The GPS information will be displayed and if you have captured enough satellites, you will also see your position on the map.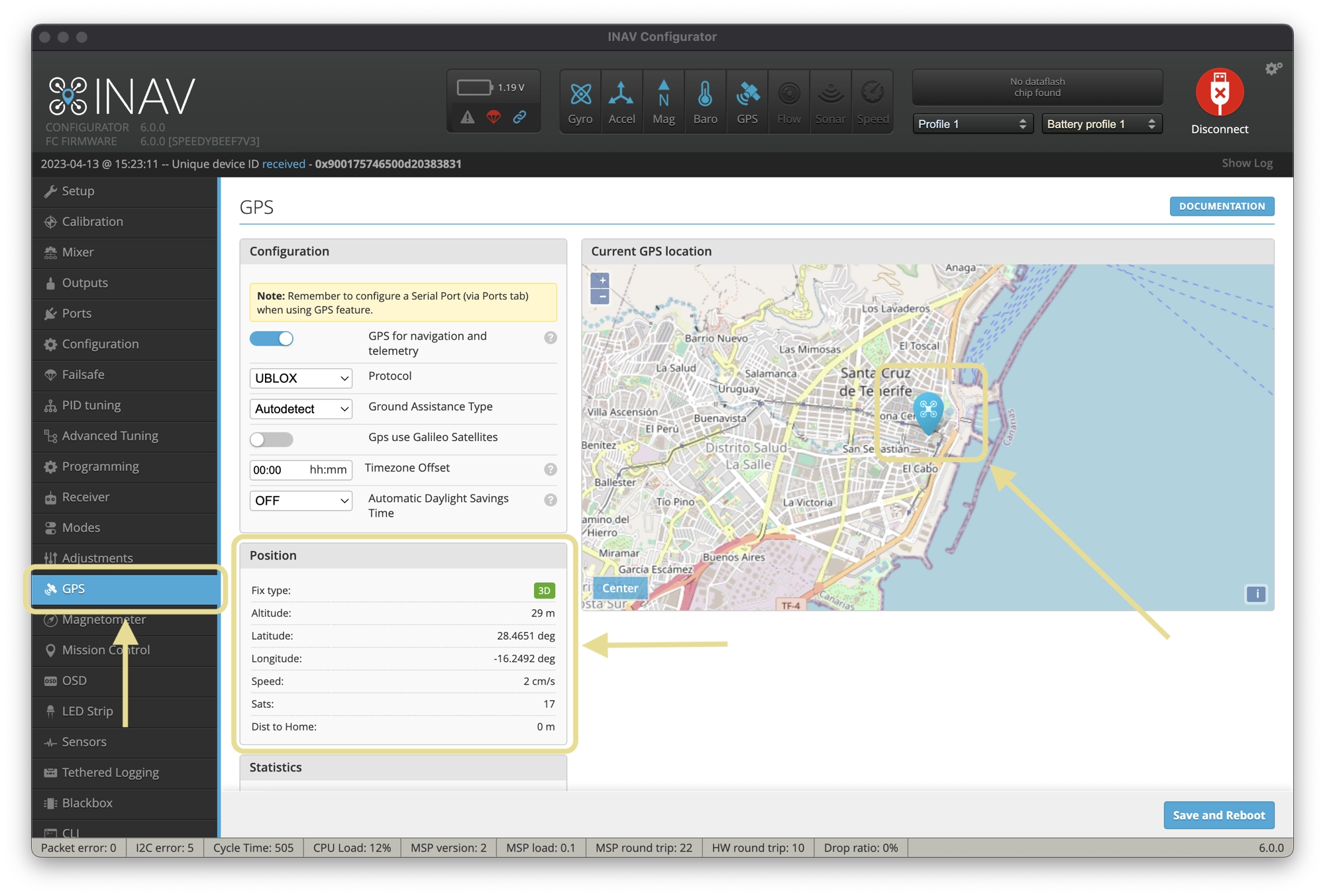 Does INAV Have Altitude Hold?
Yes, INAV does have altitude hold capabilities.
The altitude hold feature in INAV uses a barometric sensor to measure the current altitude of the aircraft and adjusts the throttle to maintain a consistent altitude.
It is therefore necessary to have a flight controller equipped with a barometric sensor. An additional sonar sensor can also be used in order to improve the accuracy of altitude hold below a 3 meter altitude.
Altitude hold mode is referred to in INAV as ALTHOLD and is one of 8 different navigational flight modes.
To ensure safety, the navigation modes in INAV can only be enabled if certain conditions are met, including:
Proper calibration of ACC and MAG (for multirotor only)
Availability of a valid 3D GPS fix
Availability of a valid altitude source
Arming of the flight controller
Does INAV Have a Blackbox?
Yes, INAV has a Blackbox feature that records flight data for analysis and troubleshooting purposes.
The Blackbox feature in INAV records telemetry data such as sensor readings, GPS data, and control inputs, as well as any errors or warnings that occur during the flight.
This data can then be downloaded and analyzed using the INAV blackbox log viewer to help diagnose issues or improve the performance of the aircraft.
To use the blackbox feature in INAV, you will need to connect a compatible data storage device to your flight controller board, such as an SD card.
You will also need to enable blackbox recording in the INAV configuration settings and configure the recording parameters, such as the frequency of data logging and the maximum file size.
You can access all of the necessary settings for the INAV blackbox by opening the Blackbox tab in INAV configurator.